information on the products
Purchase, Download & Installation
The products are purchased in the form of single or multiple licenses and downloaded from the Eutaxa website. Purchase and download are done via the Eutaxa Online shop. The prices are shown on the individual product pages as well as in the chapter Prices & Discounts.
After downloading, the products can be installed on one or more PCs or noteboods of the customers; the setup requires administrator rights. To run the installed software the purchase of a hardware copy protection (Wibu Key) is required. Already purchased Wibu Keys can be unlocked for the newly purchased products via email.
Currently, seven products from the Eutaxa series Electronic Keys are available. The focus of product development has been and will be laid on keys for species identification of benthic macroinvertebrates, of which the groups Culicidae (larvae, pupae and male imagines), Simuliidae (larvae and pupae) and Trichoptera (last instar larvae) appeared in a first version in 2005, followed by the Trichoptera families key in 2007, a Macrozoobenthos families key in 2009 and Ephemeroptera (last instar larvae) in 2014. An identification key for five larval stages, juveniles and adults of Central European freshwater fishes will appear in late 2023. Other products are currently under development or in planning.
currently available products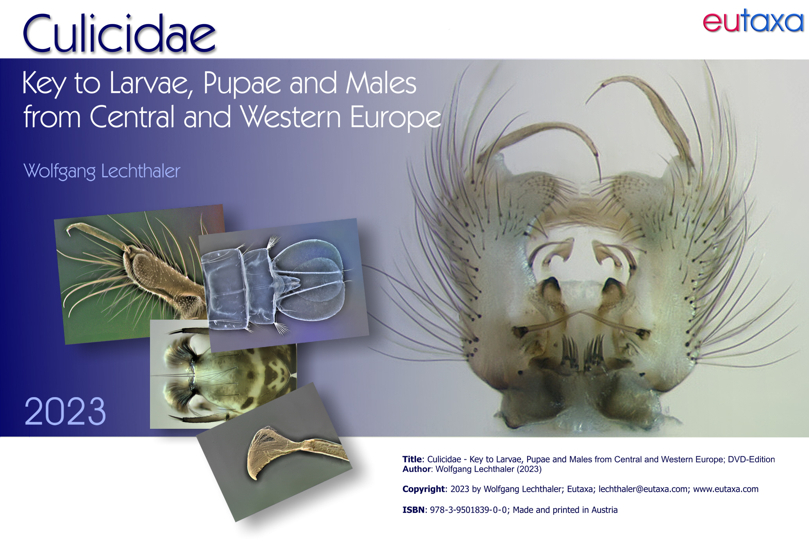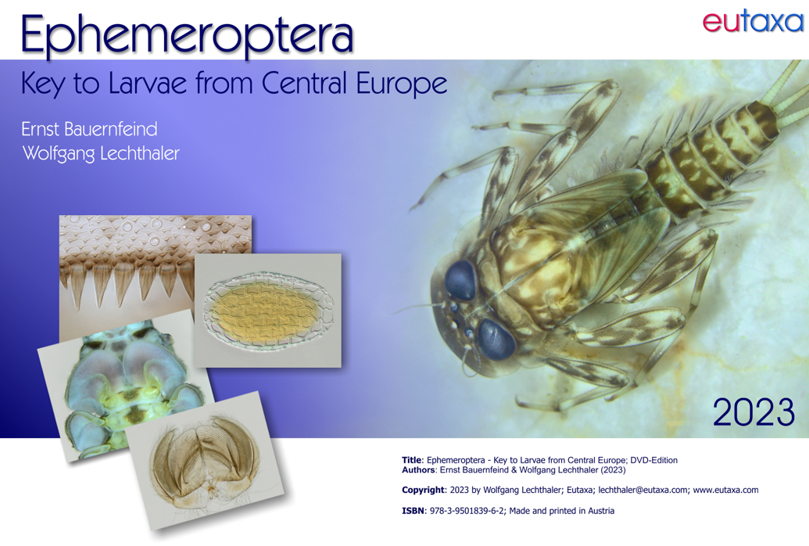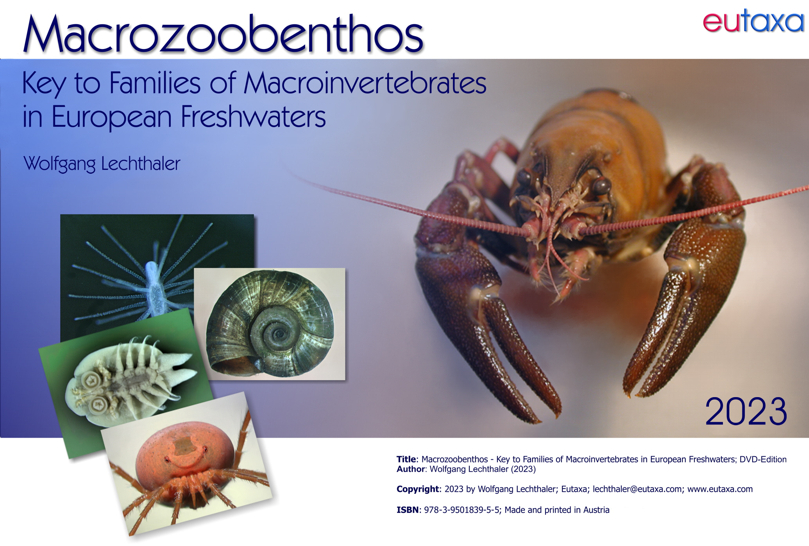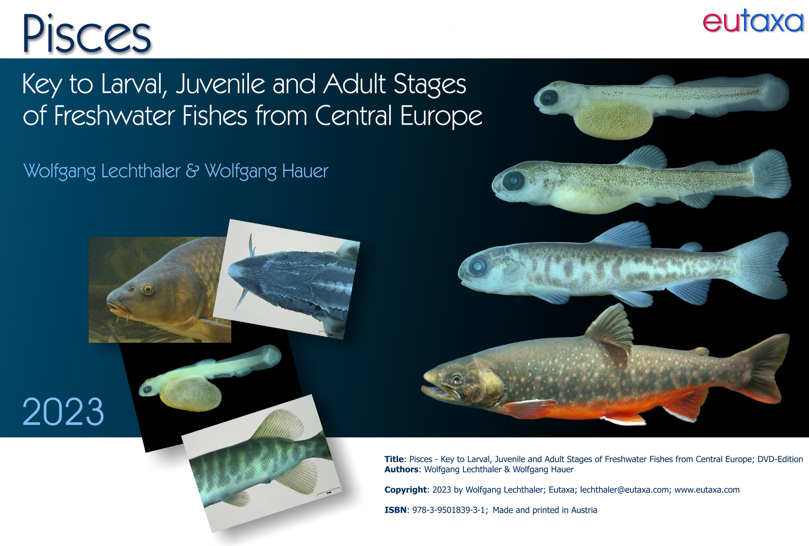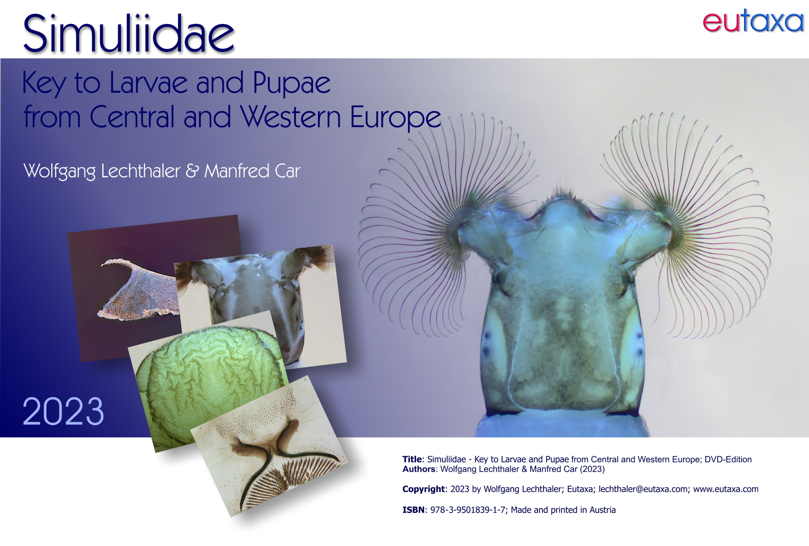 Produkt- & Software-Development
The development of each product usually takes several years. Therefore, most of the projects were implemented with financial support from funding funds (ZIT and foremost the FFG). The programming of the software was done by Ing. Andreas Laffer fom IVM Technical Consults in Vösendorf (Austria).
The Trichoptera families key (images left and below) is designed as a demo version of the Eutaxa series. This family key is also part of the key to Trichopteran larvae 2023. The program is provided as a free download, and as images are not encrypted, no Wibu Key is required for operation. The program can therefore be installed on any number of PCs or notebooks and run without copy protection. This product is also available through the Eutaxa Online Shop.